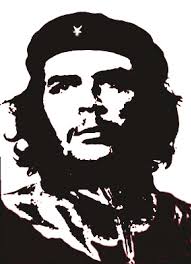 On Saturday, socialist youth organisation Resistance issued the following press release:

Resistance as part of its campaign to support freedom of expression and civil liberties is offering flag burning kits during O-Week activities and beyond.

The kit is inspired by Resistance member Azlan McLennan's recent artwork "Proudly un-Australian", which was censored by police when it was removed illegally from its Footscray gallery.

The Flag Burning kit displays the sentiment that many young people today feel, given the Australian government's racist refugee policy; its treatment of Indigenous people; its use of violence against protesters; its support of US foreign policy; and its oppressive military role in the Asia-Pacific.

The kit contains:
1 x Australian Flag
1 x Lighter
1 x Fire Lighting Cube
1 x Resistance Material

The current debate in the media surrounding the burning of the flag seeks to vilify those who utilise their rights to freedom of speech, expression and association. The right to political dissent is an inherent human right, and the burning of the Australian flag symbolises that freedom.
Nationalism makes even less sense to me than religion. And I've never invested an ounce of emotion in what is, when all is said and done, a piece of fabric. But there are a lot of useful idiots in this country who do. So I think Resistance's gesture–however much I concur with the sentiment behind it–is counterproductive. It alienates those who otherwise might echo Resistance's concerns about Australian foreign policy, the treatment of refugees and indigenous peoples, civil liberties, and so on–but who at the same time maintain an irrational attachment to a piece of cloth. Furthermore, to burn a flag is simply to buy-in to the very jingoistic nationalism one purports to be attacking: flag-burning is a corollary of flag-worship, otherwise it makes no sense (so the Federal Government, having inculcated US-style flag worship in Australia and having so closely identified Australian nationalism with its own ideology and values, has only itself to blame when people respond in this fashion). So while I do see myself picking up a flag-burning kit on O-Day as an interesting souvenir of the current zeitgeist, I don't see myself using it. "Rationalism, not Nationalism"–that's my jingoistic slogan.
(It should be noted that nobody who graces his or her blog with the slogan "I Support Denmark In Its Struggle For The Freedom Of Speech" will have any reason to complain about Resistance's activities.)